Dear God...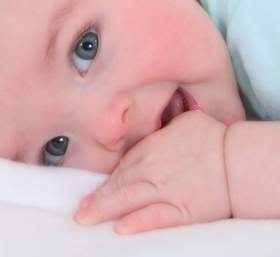 A Boy frekuently asked to his God

"God, Why My Mom Crying?"

God said ..."Because your mom is a woman...

When I made women she had to be special.

I made her shoulders strong enough to carry the weight of the world;

yet gentle enough to give comfort...

I gave her an inner strength to endure childbirth

and the rejection that many times comes from her children...

I gave her hardness that allows her to keep going

when everyone else gives up and take care of her family through sickness and fatigue without complaining...

I gave her the sensitivity to love her childen under any all circumstances,

even when her child has hurt them very badly...

This same sensitivity helps her make a child's boo boo feel better

And shares in their teenagers anxieties and fears...

I gave her strength to carry her husband through his faults

And fashioned her from his rib to protect his heart.

I gave her wisdom to know that a good husband never hurts his wife,

but sometimes tests her strengths and her resolve to stand beside him unfalteringly.

I gave her a tear to shed, it's hers exclusively to use whenever it needed,

It's her only weakness...It's a tear for mankind..."
Rabbi, Mengapa Bundaku Sering Menangis ?
Seorang anak kecil bertanya pada Tuhannya,
Tuhan, mengapa Bundaku sering menangis ?
Allah menjawab,
Karena ibumu seorang wanita...
Aku menciptakan wanita sebagai makhluk yang istimewa
Aku kuatkan bahunya untuk menyangga dunia,
dan Kuberi kelembutan untuk memberi rasa aman
Aku memberinya kekuatan untuk melahirkan anak - anaknya,
dan menerima penolakan yang terkadang datang dari mereka...
Aku berikan dia ketabahan hati untuk tetap bertahan di saat orang lain menyerah dan tetap melindungi keluarganya tanpa mengeluh walau terasa sulit dan melelahkan...
Aku kuatkan batinnya untuk tetap menyanyangi meski disakiti
(Oleh putra putrinya sekalipun)
Aku tanamkan rasa sayang yang akan meninabobokan anaknya
dan berbagi cerita ketakutan dan kecemasan dengan putra putrinya saat mereka beranjak dewasa
Aku beri dia kekuatan untuk membagi beban bersama suaminya
dan kebijaksanaan untuk mengerti bahwa suami yang baik takkan pernah menyakitinya,
tapi kadang itu hanya ujian apakah dia wanita setia
Bundamu makhluk yang sangat kuat
Jika kau lihat bunda menangis.
Karena Aku beri dia air mata, yang bisa dia gunakan sewaktu - waktu Untuk membasuh luka bathinnya dan memberikan kekuatan baru
Dedicated for all the mothers in the world especially to my mom.
Thanks for the love that you gave me, the understanding for all my bad behaviour and the forgiveness for all my mistake. I'm nothing without you.
Thanks mom!

And Happy Mothers Day

(Diterjemahkan secara bebas dari God, Why My Mommy Crying. Beberapa kalimat diambil dari terjemahan oleh Deshinta Arrova Dewi)